Nutrition for Kids
Here it's all about health and nutrition for kids - and for parents too! I'm Antonia Nyberg, certified health coach, very interested in family health and the well-being of babies and children.

I believe that taking good care of our children and feeding them well is the most important factor in making sure that this world will be going into the right direction.
Do you have a picky eater at home?
Here you will learn definitely how to help her eat healthy :) There is a lot of kid's nutrition information on this site, which will make things easier for you.
After all, you need to know a lot about this subject yourself - so you can teach your children about it.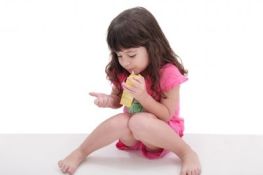 Some things are out of our control, like what our kids eat
outside the home, at parties, at school...
But if they already know what's healthy and what's not healthy, they will make better choices outside of home too, and be proud of it.
That's why it's so important to make nutrition a part of the discussion at home.
Why certain foods like sugary drinks, candy and frozen dinners might not be what their bodies really need in order to grow and stay healthy.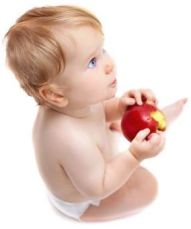 Tell them that food like that is not in it's natural state, so their tummy doesn't know what to do with it.
But if they eat vegetables or fruit for example, then the body is happy!
Because this is food that it recognizes - so it immediately knows what to do with it :)

A big part of feeling well comes from eating well. We are definitely affected by what we put into our bodies. And that is why nutrition for kids is an important topic.


The nutrition tips for children page on this site is for children, there they can get familiar with the world of healthy eating.
But as a mom, how do I know what a healthy diet for kids really looks like?

I know, it's not always easy as a parent to make wise choices when it comes to food. You are in the supermarket on a busy afternoon and wonder what you should buy.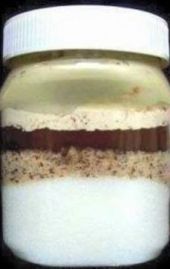 One of the most common chocolate and hazelnut spreads out there contains this much sugar. About 40 percent...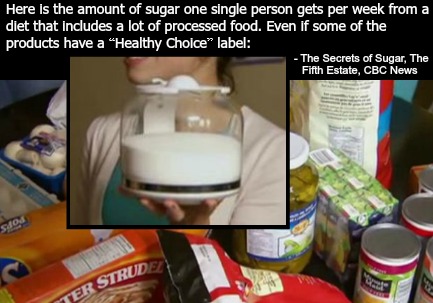 And you can't always tell if one product is better than another.
For example how much sugar there is in something is often hard to figure out. And white sugar is really something to stay away from.

And on top of it all, teaching good habits in general can be hard.
Life is busy and there is hardly even enough time to stop and take a few deep breaths.
We do have a lot on our plate...
So how do we raise healthy kids?
Well, first learn all you can about healthy eating, so you know what to make for your family.
But the nutrition information that's out there can be misleading and complicated at times, so that's why I'm here for you!
So please don't hesitate to send me your questions.
You know, I'm a big fan of teaching by example.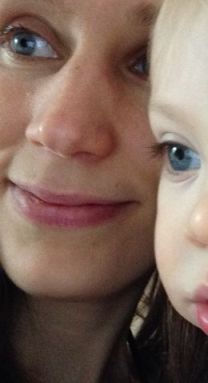 But it can be a challenge if there are already quite a few bad habits in the family and many older siblings.
It takes persistence and patience to untangle a situation and to get everybody to understand why something else would be better.

There is also pressure from the environment we live in. Most of us don't live in a world where we are taught to follow our intuition as a parent (or as a child!). Yet, this is so important.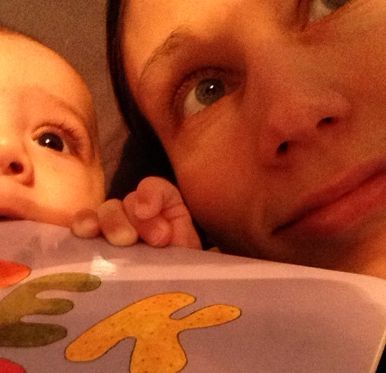 A super cute baby chewing on a book we were reading!
And on top of that, naturally, there will be nagging from our kids, most often they want it all, right? Chocolate, cookies, iPads, iPhones...
Unless they have been raised from the start totally without that stuff, meaning they won't know they 'should' want it.
But that might not be very realistic for most people.
But if you can pull it off, most of the time it will work to a certain degree, and it is easier with food than with electronics, I can tell you that from experience :)
Good nutrition for kids continues on the next page:
"Getting Kids To Eat Healthy".
By the way, there are quite a few healthy recipes for kids here.

And also, if you have FB, please click the like button below. Thanks!!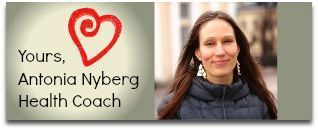 This Nutrition for Kids website also has a page on Facebook with lots of interesting information related to nutrition and health:

www.facebook.com/NutritionFactsForKids
:)

Oh and something else I still want to mention! There is an interesting experiment they have done in Sweden on a family of five that we can all learn from. They were put a totally organic diet. The chemicals in their blood was measured before and after. The results were shocking - the chemical levels had gone down dramatically in all the family members after a certain amount of time on the clean diet. It made me want to never buy anything else than organic for my son and me! Love, Antonia