Easy Dinner Recipes for Kids 
Quick Easy Dinner Recipes for Kids

There are a few tips I want to share right now that makes it so much easier to make kid friendly dinners that don't take forever to prepare:
- make them fall in love with couscous! Why? because it's so fast to make. It almost feels like fast food but it's not. Buy organic couscous from a health food store and when you prepare it, all you have to do is boil some water and a little salt and then pour it over the couscous and let it sit like that (covered) for a few minutes and it is done!
- Make sure you have the right kitchen appliances to make cooking easier and faster! A stick blender is something you should get if you don't own one already, That way you ca make an lot of healthy and yummy soups - it's both easy and quick.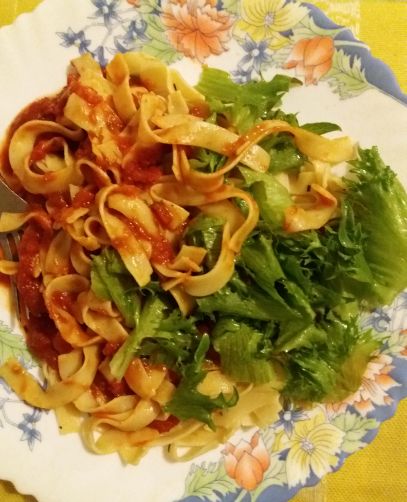 This is the plate from today
Easy Dinner Recipes for 

Kids

 
Quick Dinner Ideas for Kids

If you want to make something fast and healthy, you need to have healthy ingredients at home.
Get some lentil pasta or bean or rice pasta or similar at a health food store and get an organic pasta sauce from the same store, plus some fresh herb like for example parsley (super healthy). That is quick and can't really get any easier than that.
Today I made exactly that for my son's dinner meal. I made pasta made out of chickpea flour with a ready-made pasta sauce. Whatever you serve though, just don't forget the salad!
This tofu sandwich is also quick to make. My child eats them about once a week, sometime with oat-tofu and sometimes with regular.
This recipe is worth giving a try, simple and healthy: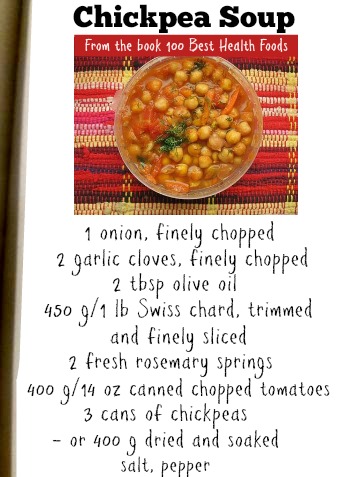 Instructions:
Season the chickpeas with salt and pepper and place two thirds of them into a food processor with a little water - about half a cup or 1 dl or more if you want the soup to be a little less thick.
Add the onion and garlic and oil to a saucepan and cook until the onion is soft.
Add the Swiss chard and rosemary and keep cooking for a few min.
Now add the remaining chickpeas and the tomatoes. Cook for 5 more min. Add the chickpea puree you pureed in your food processor. Done!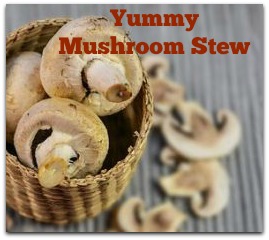 Yesterday I made a really healthy dinner, and was easy too!
Does your child like mushrooms? Asian food? Then this one could work. 


Ingredients for 2 people:

1 box of white button mushrooms

A little fresh or dried turmeric, ginger and garlic (minced if fresh)

A little black pepper (this could be a problem for some kids, if so - skip)

A little salt

1 onion

3 tablespoons of plain tomato sauce 

1 tablespoon coconut oil
Cut the onion and mushrooms into smaller pieces.
Mince the turmeric ginger and garlic and add that to a saucepan together with the salt and pepper, onion and some coconut oil and tomato sauce.
Let it saute for a few minutes before you add the mushrooms.
Saute for a few additional minutes and it's done!

----------------

Also make potatoes, couscous or rice to have with the mushrooms.

----------------

Optional salad:

Fresh spinach mixed with some apple cider vinegar, diced tomatoes, cucumber and avocado, salt and pepper. Easy!

Become a member of this site and get quick easy dinner recipes for kids every week, one a day. That way you will never be out of ideas when dinner time comes around!
Easy Dinner Recipes for Kids




Kids and Dinner
Kids and dinner don't always go together! Sometimes it's hard to get a child to like anything at all! Check out the getting kids to eat healthy page to get some tips when it comes to making dinner-time easier.
Quick Easy Dinner Recipes Kids Meal Ideas
Sometimes even I don't have time to make dinner from scratch. For those days I keep organic vegan burgers in the freezer and place them in the over for 20 minutes and they are done. They are made without soy. And then I just boil potatoes. While the food is in the oven and while the potatoes are boiling, I do something else. Whatever I needed to do that day that made me feel like I have no time to spend in the kitchen.
To that I might possibly also warm up a tomato sauce so the meal won't be that dry. My son loves it, but at times when I make that for him (because I'm in a rush that day) he will ask where the salad is.
For more Quick Easy Dinner Recipes and Kids Meal Ideas:
Hope you liked Easy Dinner Recipes for Kids, wish to keep in touch with you!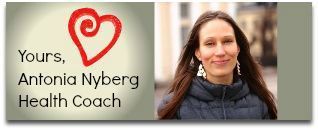 By the way, my website may earn affiliate commission when you go to a vendor through a link on my website. That way I get a little profit but you won't be paying any more than you usually would. All it does it help antonianyberg.com stay here and it helps me keep spreading my nutrition knowledge.

Related Topics