Four Food Activities for Kids

Fun food activities for kids! Enjoy some quality time with your kids doing some fun activities together!

1.

 Make Watermelon Cookies!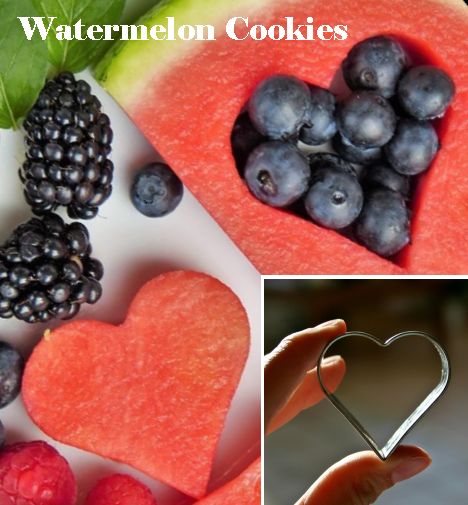 Use cookie cutters to make beautiful fruit cookies! Kids love eating them, especially while making them.
Use fun shaped cookie cutters to make these watermelon cookies, hearts or stars for example.
You can also do something fun with colorful pieces of fruit. Cut up fruit like mango, pineapple, banana, strawberries and possibly some colorful exotic fruit like papaya or dragon fruit.
You can all arrange them in a beautiful way on plates and show the result to each other. 

Food Activities for Kids - Activity

2

:
Recognize The Pattern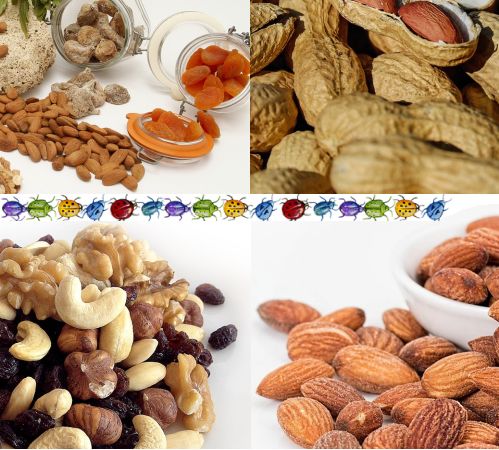 Use nuts for this activity only if your children are old enough to have nuts, otherwise use different colored fresh berries to do this too!

Materials Needed:
Trail mix or 5-6 items to make your own mix (berries for younger kids)
Ingredient ideas:
cashews, almonds, peanuts, dried mulberries (full of iron), dried apricots, dried figs, dates, goji berries, raisins, raspberries and blueberries
Instructions:
Have you child work on identifying patterns by setting out items in the trail mix in varying arrangements.
Ex: raisin, raisin, peanut, raisin, raisin, peanut. Have them continue the pattern you started.
Start simpler for younger kiddos giving them a lot of examples. Make the patterns more complex when they get into it and eat when you're done! Encourage older children to make their own pattern and you can be the one to add on to it. Have them check if you are right.
3.

Collect Seeds and Plant Them!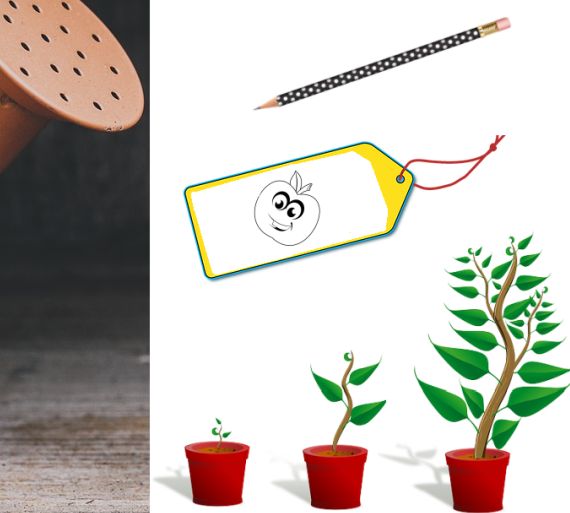 Have the kids save seeds from for example oranges or grapes. When they have more than a handful, plant them together in pots at home. 
Materials needed:
Seeded fruit
Pots
Soil
Water 
For labels:
Paper
glue or string
pen or pencil
When you have planted the seeds, have the kids water them and make labels by drawing or writing what they have planted on a piece of paper and gluing it on the pot. You can also use a piece of string.
Sometimes the most fun part is making the label!
4.

Sandwich Share Platter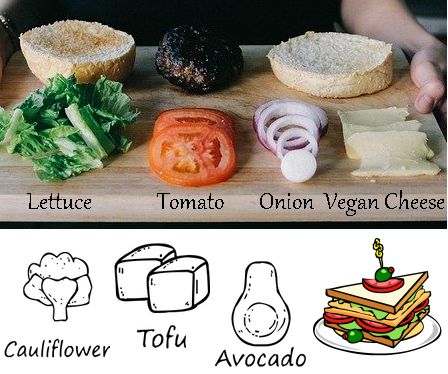 You are free to choose your own materials for this one, but here are some examples:
Veggie sticks or slices of all different colors
Tomato slices or cherry tomatoes
Fresh herbs like for example cilantro
Olives
Hummus (or mustard, if that is not too strong for their taste buds)
Ketchup and vegan mayo (if wanted)
You can also use toothpicks for decoration.
And you will need bread! can be either round buns or toast.
Instructions:
Get out a large cutting board. Arrange the slices of bread in the middle fanned out and then the veggies, lettuce and dips around the bread.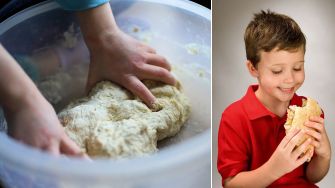 Take turns building your own sandwich from the board, you can make more smaller sandwiches and try different flavor combinations.
You can have them put some olives on toothpicks, if you like.
For this activity, you could even make your own bread at home first! Not needed, but could be fun and it is actually quite easy.
Have fun with all these food activities for kids - and adults!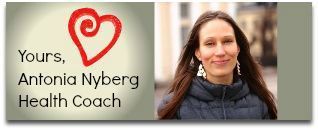 By the way, my website may earn affiliate commission when you go to a vendor through a link on my website. That way I get a little profit but you won't be paying any more than you usually would. All it does it help antonianyberg.com stay here and it helps me keep spreading my nutrition knowledge.

Related Topics