Healthy Breakfast Ideas for Kids
Looking for healthy breakfast ideas for kids? Great! Here you can find some very healthy ones.

And if you have some awesome ideas to add, maybe something that your child really loves, please let all of me know about it in the comments section at the end of the page!

It would be great if the first part of your child's breakfast would always be fruit. Because this is a time of the day when the stomach and gut is ready to absorb all the goodness straight away.

Smoothies and fruit bowls or fruit salads are great to give them when they wake up. Or make it easier for you and just give them their fruits as they are. Apple, pears, plums, grapes, strawberries...

Dried fruit is very nutritious, and very good to add to any breakfast food. Of course they are also very sweet and full of calories.
But when it comes to our little ones we shouldn't care much about calories - if they come from a healthy source.
You can easily make your own granola with dried fruit, so much healthier than the ones you find in the supermarkets.

Granola
When I make granola I use rolled oats that don't contain gluten.
What you do is, you add some oats and cinnamon to a bowl and stir. The rest of the instructions you can see here:
I like to add dried cantaloupe, dried cranberries and diced almonds or hazelnuts.
I never use milk with the granola, but sometimes I use hazelnut or some other nut milk.
But most of the time I add the granola to my own blueberry soup!
This coupled with a glass of home made orange juice and some fresh blueberries - healthiest breakfast ever :)

This is how my kitchen can look in the mornings :)
---
More Healthy Breakfast Ideas for Kids

Here is a great morning sorbet for you:
Add some fresh berries as topping and it is so yummy!

Come to think of it...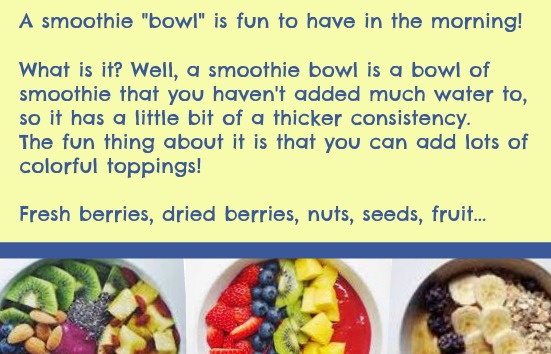 You could line them up real nice and beautiful and your kids will love it! 

A few years ago there were a lot of ads everywhere of some commercial breakfast cookies that according to the advertising seemed like a healthy addition to everyone's diet, because of all the added vitamins in them.
So I bought them a few times, until I checked out the ingredient list.
They had four types of sugar in them! Sugar in different forms, cane sugar, high fructose corn syrup, barley malt, maltodextrin and brown sugar. And lots of other very strange ingredients too! Never bought them again.
What do you and your children usually have for breakfast? Any healthy breakfast ideas for kids you could share? If you have some, just comment at the bottom of this page.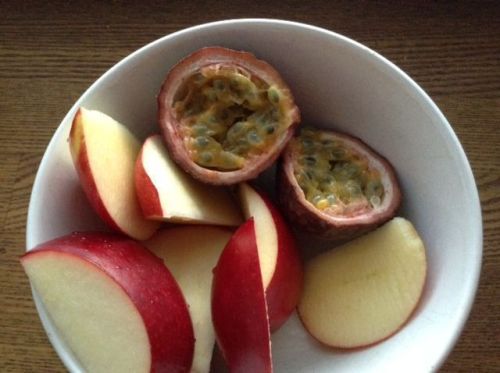 This is what my son Benjamin has sometimes. Another favorite is oranges. And about half an hour later he has his "second breakfast". Sometimes that is an avocado and tomato salad, sometimes something else.
I have realized that he likes to eat quite a bit more on school mornings than weekends. Today he had two oranges first, then a sandwich with avocado and finally oatmeal with berries.
After the oatmeal he still asked for something else. I told him: "But I already made you a sandwich and porridge".
Unfortunately that statement hat didn't sit well with him. He got upset and said that if he still is hungry he is, no matter what I've already made for him. And that is true of course.
It was already late though and he had to get out of the house, but I gave him some pear pieces to eat while he was getting dressed and I also put some oatmeal cookies in his backpack. Hope he has a good day :)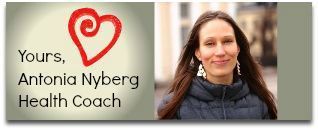 By the way, my website may earn affiliate commission when you go to a vendor through a link on my website. That way I get a little profit but you won't be paying any more than you usually would. All it does it help antonianyberg.com stay here and it helps me keep spreading my nutrition knowledge.

One more thing!
This 2 minute video shows us why bread, bagels and muffins aren't the best breakfast food for kids...
Related Topics