Healthy Family Dinners

Healthy Family Dinners - Healthy Kids Recipes for Dinner
Some beautiful healthy recipes for kids that can be used to make dinner-time a pleasurable experience would be great to have - peaceful and healthy family dinners, anyone?
They say you only need about 10 dinner recipes that sit well with your little ones and then you are fine! All you need to do after that is to rotate.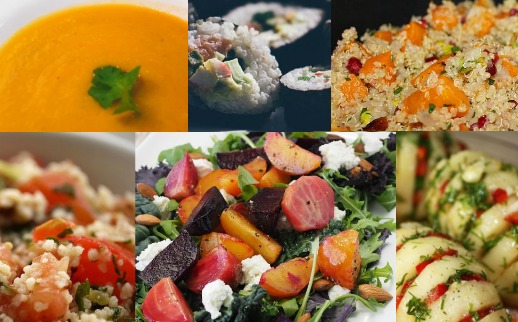 10 dishes they like.
And then you just keep the recipes somewhere in the kitchen and always choose from there when you are planning what to make and you can also plan your shopping according to the recipes.
Sounds easy enough?
It would be cool if we could make it part of our morning routine to sit down for 5 minutes and look through our recipes and write a shopping list.

That would make the rest of the day so much easier. We could then go shopping for the right ingredients on the way home from work or just before picking up the children at school.

In my healthy family meal plans, you get new kid friendly dinner recipes every day. Could be something for you if you need a way to make meal times easier for you. Maybe you find your children's ten favorite healthy dishes by tryng those recipes. 
Healthy Family Dinners

Healthy kids recipes for dinner that happen to be very high in magnesium and folate! And even a good source of calcium, potassium, iron and zinc!

When it comes to making dinner, sometimes I just take a lot of different ingredients, like cucumber, beans, lettuce, sun dried tomatoes, avocado, olives, celery, organic salsa... and put them in bowls on the table. Then my son can take his plate and fill it up with whatever he likes :)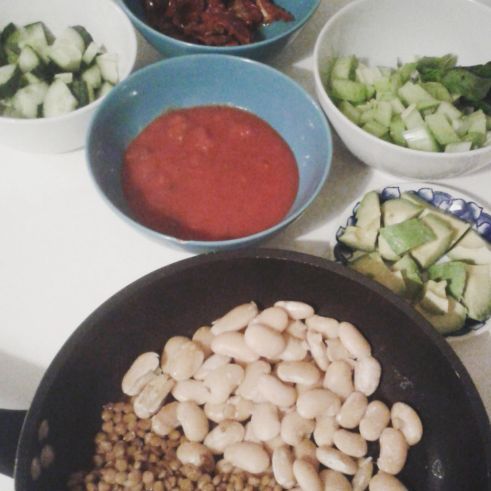 At every dinner there should be a salad, right?
Vegetable sticks are of course good too and very kid-friendly, but I love to make all kinds of different salads. I also like some fruit salads, but they are better as breakfast, or dessert if you've had a light dinner.
Fruit is not always that good to eat straight after a heavy meal though, except maybe pineapple that contains compounds that help with digestion.

By the way, lately I have started using my grater a lot! I can make so many different salad combinations with it!
Salad Recipe

1 cucumber
1 sweet red pepper, cut into small pieces
1 carrot
About 10 cherry tomatoes
A piece of white kale, you choose the size, it is not that exact.
1 lemon
Black pepper and some olive oil

Grate the cucumber, carrot and kale.
Put it all in a large bowl.
Cut the cherry tomatoes in halves and cut the bell pepper into small pieces. Put all of that in the bowl too. Add some lemon juice, black pepper and olive oil. Done!
On an other page on this site I have listed two additional easy salads.

And here is a very easy fruit salad. I could eat loads of it!

Fruit Salad

2 large bananas, cut into small pieces
Lots of red grapes, cut into halves
1 fresh and ripe pineapple, cut into chunks
Place everything in a large bowl and toss together. Serve and eat :)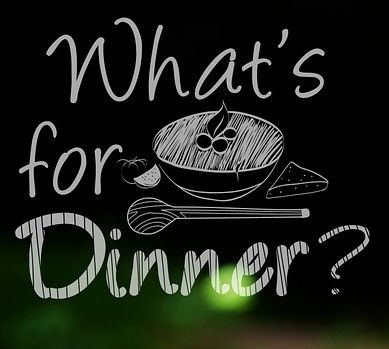 Healthy Family Dinners
It's afternoon here and my child will soon come home from school. And of course that means I will start making dinner :)

Today I will make baked white potatoes, sweet potatoes and carrots. And a side dish of millet mixed with some red lentils ;)

I bought the millet mix in a health food store today, let's see how it will turn out. It pays off to go around to some health food store to see what they have, often they have a lot of cool stuff. Recently I also started buying gluten free coconut crackers - so good!

Oh, now I remembered that rosemary would be great to have for the potatoes... too bad our nearest food store is not that close! Hm, I'll just use thyme instead.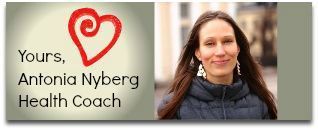 By the way, my website may earn affiliate commission when you go to a vendor through a link on my website. That way I get a little profit but you won't be paying any more than you usually would. All it does it help antonianyberg.com stay here and it helps me keep spreading my nutrition knowledge.