Info on Nutrition, Healthy Eating for Kids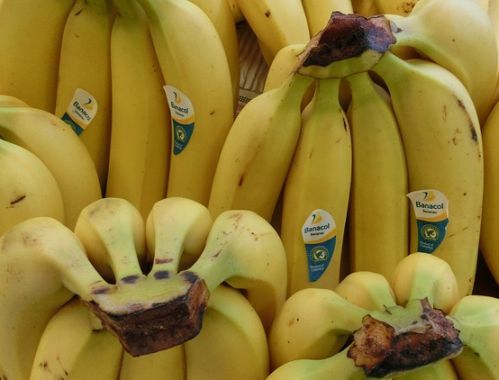 Lots of info on Nutrition - Healthy eating for kids when mom is on a budget.
After all my research on nutrition and after all the families I have worked with and observed, I have come to the conclusion that eating healthy isn't optional. It's a must if you and your children want to stay healthy and you do of course.
But what if we feel we don't have enough extra money to spend on buying all that organic food? And isn't it complicated to prepare healthy food? Hm. It can be. But it doesn't have to.

Okay, so is there something that we could call a family friendly cheap easy healthy diet..? I would think so! Let's explore that a little further.

How do I buy healthy food cheap?
I have been interested in increasing the amount of raw fresh food into my family's diet for about ten years now. I admit that sometimes it has been too expensive to buy the quantities of fresh fruits and vegetables that I would have liked to buy, so I have had to think of strategies to eat healthy and not spend a fortune.
And also, I tried a gluten free diet for some time and felt good on it, but I could not keep that for longer than a month because it was getting expensive. Bread is filling and cheap after all...
(update: I'm now both gluten and dairy free!)
Nutrition Healthy Eating for Kids

Here is What To Do
Buy food when it's for sale and put whatever you don't eat in the freezer.
For example bananas! They are very filling.
If your bananas are starting to go brown you can cut them into small pieces and put them in the freezer. Then you just take out a few pieces anytime when you would like to make a smoothie.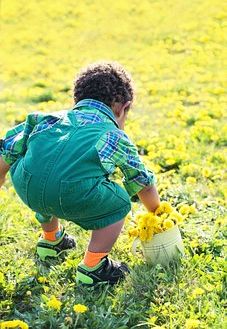 Oh and something you can do for free is go out into nature and pick some super foods to add to your salads!

Super foods?

Yes, for example berries, nettles, raspberry leaves, birch leaves, boardwalk plantain or dandelion leaves! They are super nutritious.

Also black currant leaves and even blueberry leaves are good for you! With leaves like that it's easy to make a nutritious tea your kids can drink anytime of the day.

I have come up with some ideas of getting a second income to afford all the food we want to buy, because eating well is so worth it!

So, how about renting out a room in your apartment to some tourists or to students while they are looking for more permanent housing? Airbnb, anyone?

I've done that!

As crazy as it may seem...

Or you could sell some old stuff?
Or, once in a while you could do some babysitting or dog walking?

With that money you can then buy food that's a little more pricey, but good to have at home. Like a lot of frozen berries, nuts, seeds, coconut oil, green powders to mix into smoothies, herbal teas..
Nutrition, Healthy Eating for Kids

Seeds are good because many of them contain very healthy fats that your brain will love, like flax seeds and chia!

And sesame seeds will give you an extra boost of calcium.

Pumpkin seeds are also super good for you.

And spices! Curry and rosemary are both for example very healthy! Rosemary is anti aging!

And then of course onion, garlic, potatoes, lentils, beans and vegetables to make soups of...

The idea is that you should keep these kinds of foods in the house and make it a habit of using them every day. Add them to all kinds of dishes, your imagination is the only limit!

Also, buy almonds and tree nuts. They are good to have in the house if you would want to make some raw dessert, healthy cake or cookies :)

More About Nutrition Healthy Eating for Kids

What else, well, you could also get some spirulina. It's so good for you. The powder tastes pretty, hrm, let's say "strong" in my opinion, but they come in tablet form as well, so you could take one or two of those a day.
Do you have any good ideas on how to eat healthy on a budget? Please chime in! We could all use your tips and learn from each other :)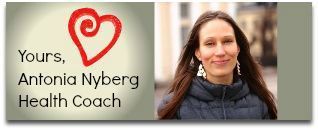 By the way, my website may earn affiliate commission when you go to a vendor through a link on my website. That way I get a little profit but you won't be paying any more than you usually would. All it does it help antonianyberg.com stay here and it helps me keep spreading my nutrition knowledge.

Nutrition for Kids Home

›

Healthy Foods for Kids

› Nutrition Healthy Eating for Kids
Related Topics