Super Foods for Kids
Yes, there are super foods for kids! Some so called super foods and powders are only for adults, but there are also some that are perfectly safe for children and even very beneficial for their brains and their bodies.

Sometimes it can also be good to give some extra nutrition in powdered form, in addition to the amazing food you are already preparing for them.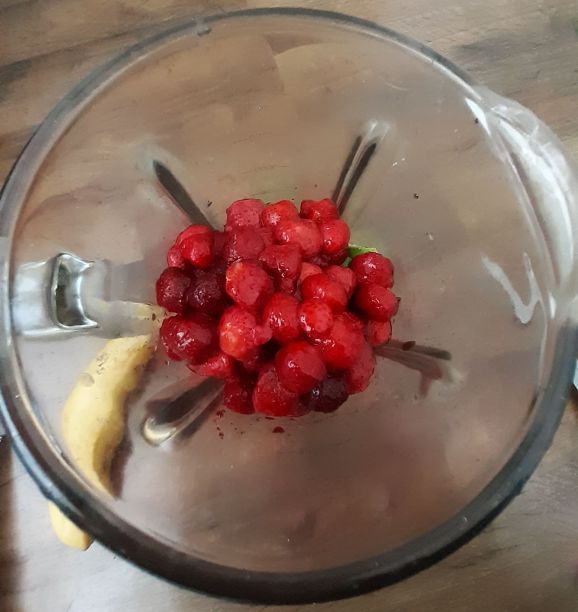 You for example could add a teaspoon of veggie powder to a glass of freshly squeezed orange juice. For example freeze dried broccoli sprout powder.
Or make an easy smoothie with a banana, the juice of a few oranges, one avocado and a handful of baby spinach.
It is very healthy as it is but here you can also add for example some powdered ginger or blueberry and nettle powder (full of calcium!). Or get a ready made superfood powder mix.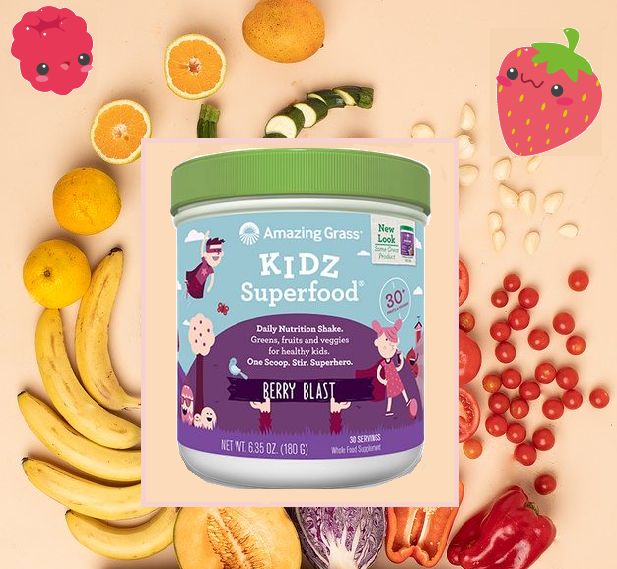 There are a few to choose from out there. It is important to get one with only organic ingredients and of course no GMOs.
Here are some more examples of super foods for kids:
Spirulina is another very good super food for children (it is included in most green powders). Buy a high quality one. Only the best is good for our little ones.
Moringa powder is very nutritious, I most often add a dash of it to the food and smoothies I make for my child. I also eat it myself. I add it to oatmeal and rice pudding and to my soups.
We used to have it in the cafeteria at the health retreat I worked at a while back. The cliets could go in there and add a teaspoon of moringa to some detox water. It was very good for them as they were on a fast and that made their body absorb the good stuff even easier. 
I took a picture for you of the bottle I have at home and use daily. Sorry about the weird way I am holding it, to tell you the truth it is because I didn't want to show you my nail polish that is coming off! I need to make my nails soon. And of course I do use organic nail polish,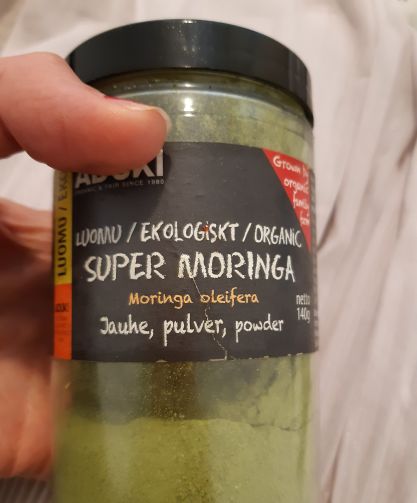 The acai berry is a super berry from the rain forest that spoils very easily, so that's why they don't sell them in other parts of the wold. But they do sell them dried, as a powder. This powder is a something that's very nutritious also for kids. 

The reason I know there is acai powder is that me and my son Benji were shopping in an organic supermarket the other day when I suddenly saw a smoothie bar at the back of the store. It was new because I have been to that store many times but I have never seen that smoothie bar.
Benji ordered a smoothie with bananas, acai berry powder, blueberry powder and vanilla. Mmmm...
But suerfoods don't always have to be herbs or berries or greens.
Are nuts and seeds considered super foods for kids?
Yes, I would say some nuts and seeds could also be put in this category because of all the nutrition that is packed in them. If you are worried about your child's protein intake (which you shouldn't be by the way), then make sure they have a few extra nuts a day. A nutritionist that I have been working with for this website recommend that children eat a few almonds a day because of the calcium and other minerals you find in them. She is the one who wrote the meal plan I offer on this site.

Tip: make a nice snack with nuts, dried fruit, peanut butter, seeds and some coconut sugar. If you have a good food processor you could make that into bars or cookies. Or your own granola! It's easy!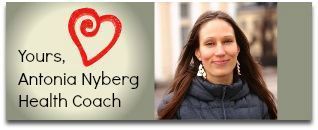 By the way, my website may earn affiliate commission when you go to a vendor through a link on my website. That way I get a little profit but you won't be paying any more than you usually would. All it does it help antonianyberg.com stay here and it helps me keep spreading my nutrition knowledge.

Now that you are up to date with the topic of super foods for kids, maybe you want to check something else out?
Related Topics