Healthy Eating Habits for Kids

Learning about healthy eating habits for kids is a very good thing to do! Applying them can be harder, but not impossible!
The healthy habits kids form when they are little will often stay with them for life.
One of them is very important. And that is to get the little ones to...

Seriously! And eat them often! Who wouldn't love the delicious sweet taste anyway. Full of vitamins like vitamin C and folate.

This is something your children are going to benefit hugely from when getting older.
It's easy to make a nourishing snack for yourself if your taste buds are used to healthy stuff.

That brings us to the next point of this Healthy Eating Habits for Kids article: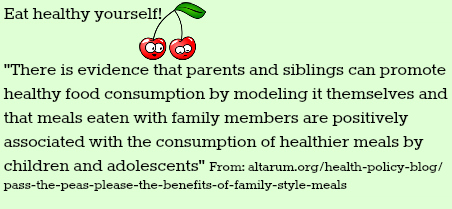 To help your kids form good habits, let's make sure that from now on, whatever you eat, and what you buy for your family is good for all of you!
Food that is free from preservatives, artificial sweeteners and as free as possible from pesticides.

Do you know what I want you to do? Go to the kitchen and put any junk you see into it's right place… and that is? The garbage can!

And then tell your kids that you would like your family to become super healthy!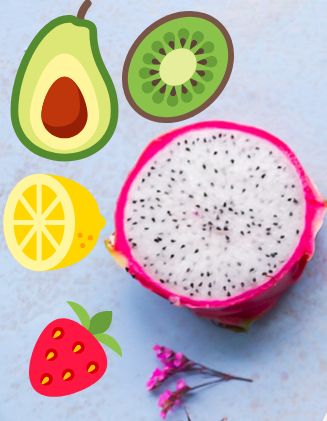 Start the Day With Fruit
Read more about that here:
No TV While Eating
I know that's so much easier said than done!
But getting into the habit of eating while watching TV or videos is not always the best thing to do. You know why?

Because when doing that, your child might not notice how fast the food that he has on his plate disappears, because he pays so much attention to the cartoon.
Now this could be seen as something positive when you have a very small child, because he will be less fussy when he concentrates on watching the cartoon.

But in the long run, it's just not a good habit to get into, because when they grow older this is one of the contributors to an unhealthy lifestyle and possibly future weight problems. Ref.: sciencedirect.com/science/article/pii/S0749379715003244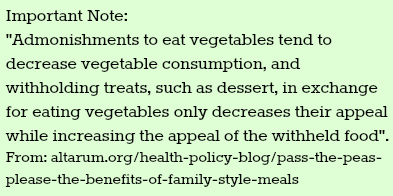 Like making it a habit to lay in bed watching something on the computer or tablet, watching shows and videos and snacking at the same time...
When the food is gone, they will go and get more.
Or then they ask you to get them more because they are too lazy to get up! Not because they are hungry, but because they want to have something to do while watching.
Always Take a Sip of Water After Eating




- to avoid tooth decay



Another good habit would be to teach them to take care of their teeth!
Don't brush the teeth immediately after eating, because this will hurt the enamel. Instead just swirl water around your mouth for a few seconds to balance the PH in the mouth.
An hour after food is the best time to brush the teeth.
And also when your kids wake up in the morning, before you eat breakfast.
Another good thing would be to use an organic toothpaste or if you feel like it, you could use coconut oil instead. That is especially good in the morning. You could mix it with some spearmint essential oil if you like.
One first grader I know has brushed with coconut oil his whole life.
Beyond Healthy Eating Habits for Kids
Make sure the air in your home is of good quality. Open the windows!
I keep mine open at night even when it's cold outside.
Air
I know most schools have some problems with indoor air quality.
And that is a serious health threat to the kids who need to spend a lot of time in those spaces.
So at least make your home has good ventilation and is chemical free.
That way your children don't need to spend time in environments with poor air quality all of the time.
Also, explain to them why you are using natural cleaning products.
That way they will learn to do the same in their own homes when they are adults.
By that time it will be more and more common to be conscious about the environment and about how it's affecting your health. Maybe one day they will think to themselves: "Yes, mom really knew what she was talking about back then" :)
What is your child's favorite food?
- Healthy Eating Habits for Kids -
Something that I thought about after I wrote the article Getting Kids to Eat Healthy also found here on the Nutrition for Kids site, is that it would be good if you could take the time to really find out what your child likes.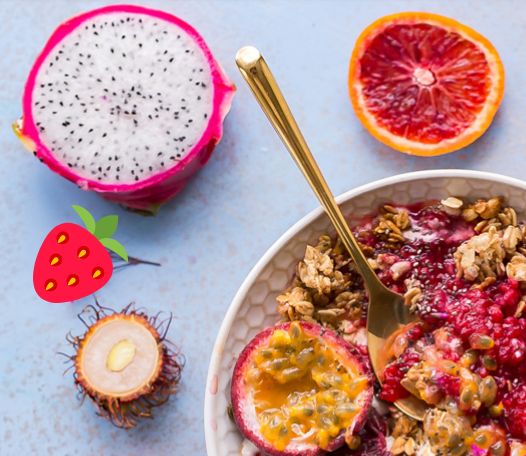 Something that is relatively healthy.
Because... then you can use that to help him eat food that's really good for him.
Many kids love salt for example.
So if that is your child, you could start buying the best salt out there and start to let you child sprinkle some on the food at every meal (in moderation of course).
Cucumber with salt, steamed broccoli and maybe even salad with some salt... 
If your kid doesn't like anything... then you gotta check out this fussy eater article to get some tips on what to do about that.
Now when you have come to the end of this Healthy Eating Habits for Kids article, you can go ahead and click on the like button!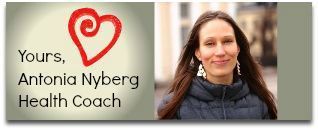 By the way, my website may earn affiliate commission when you go to a vendor through a link on my website. That way I get a little profit but you won't be paying any more than you usually would. All it does it help antonianyberg.com stay here and it helps me keep spreading my nutrition knowledge.

Home

›

Getting Kids to Eat Healthy

› Healthy Eating Habits for Kids
Related Topics