Nutrition for Young Children
Nutrition for young children - yes, it's important to plan and think about how your kids eat...
Whether your family is vegan, pescotairian or eats just about anything and everything, you still need to make sure your children get all the nutrients they need.
But you also have to make sure they don't get anything they don't need - like aromas, preservatives and traces of chemicals! That is in almost all the food we can buy these days, unless it's organic.
Healthy Snacks




When it comes to nutrition for young children...
I would say that if you want to make sure your child eats healthy, you have to take the matter into your own hands and start making a lot of healthy snacks at home. To the snacks and meals, add a lot of healthy ingredients like berries, green powders (moringa for example that's so full of nutrients it's given to malnourished mothers and children in developing countries) and for example dried raspberry leaves that are so healthy. Sea vegetables are important to include somewhere in the diet also.
My son loves juice that I make at home. Apple, lemon and ginger for example. I need to buy a new juicer soon so I can continue making them for him. I have a blender so I make a lot of banana based smoothies with berries, which is of course great too.
But because we right now don't have a juicer, I buy organic juice from the store - of course not nearly as healthy as if I would be making them from scratch. My son loves the blueberry juice that I buy. It is easy to make at home though. Just get a strainer bag from amazon and thaw some frozen blueberries and then squeeze the juice out of them!
It is possible to teach them well!
I remember when my son was about 2.5 years old - a young little child, I refused to take him to McDonalds. He would see kids go in there and because of that he wanted to go too. But I explained to him why we don't go.

And later, as he was growing up he always was the one who never wanted to go there when his friends went.

He felt uncomfortable having to go to any of the fast food chins, because at times it did happen that he had to - a birthday party or similar. He really hated (and still does) having to be somewhere like that - a greasy and smelly fast food place. So it is possible to teach them well.
At age 13 he also became vegan. Without me pushing him to become one - I wasn't even fully vegan at that time!
Now, a few years later we both are.

Nutrition for Kids Home

›

Infant and Toddler Nutrition

› Nutrition for Young Children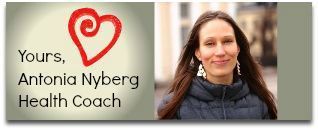 Related Topics