Easy Healthy Meals for Kids
How to make healthy meals for kids? Or better yet, healthy family meals?
Children need to eat. Every day. But not just any kind of food...

Our children depend on us to feed them well. We are the only ones who can make sure they eat meals that are healthy. School won't do it. Restaurant chefs won't do it. It's us who need to do it.

Is this what we signed up for when we became parents, to become cooks too?
Before your little one was born, did you think about the fact that as parents we have to prepare healthy meals and snacks day after day? I sure didn't!

And obviously home made food is better for our children than take out or frozen dinners... But hours in the kitchen can make any parent tired and overwhelmed and that's also not good!

But there is hope! And that is called...

Meal Planning!

By the way, lower down the page you find some nutritious recipes :)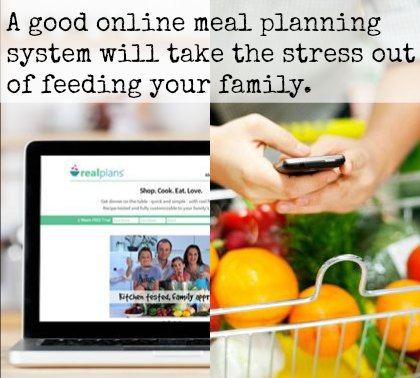 Healthy meal planning is there to make it just a little easier to be a parent. And yes, when you have the right tools making food can be fun again.

Some websites only provide you with the planning system, that's it. No recipes!

But if you don't know how to feed your family right, a software like that is useless, no matter how fancy it looks like.

The good news is that I've found one that's cool, because there are new healthy meals for kids and their parents all the time. One dinner recipe for every day of the week. And the system even gives you shopping lists, so you are basically ready to go.
You will be able to choose meal plans for...


Which one would you choose?
If there would be a vegan or raw vegan option I would choose one of them. But since there isn't, I signed up for the vegetarian one.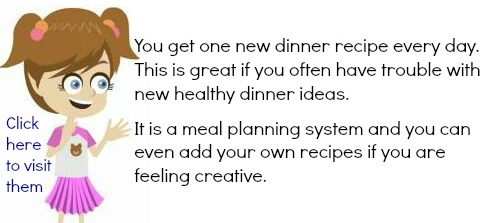 For those of us who are very busy, it's easiest just to follow the delicious menus as they are :)
Click on the picture of the little girl and you'll find yourself on their website.
But also check out my own Healthy Meals Kids Will Eat plans.
Because with me you can also learn how to make healthy meals for kids!
Like the website I talked about above, I also make weekly meal plans that are great for families who want to start to eat healthier.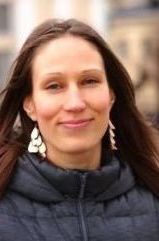 They include breakfast, lunch and dinner, where the system above only provides you with one family meal a day!
With my plans you will be able to make nutritious meals without any trouble.
Learn more here: Healthy Meal Plans for Kids
Let's now look at how to make some super healthy meals for kids.
Stuffed Bell Peppers

Ingredients for 4 people:
8 organic red bell peppers (more if you guys are very hungry!)
2 cups or 400 g cashew nuts
6 medium tomatoes
20 sun-dried tomatoes
And about two handfuls of your favorite fresh herb, can be rosemary, cilantro or thyme, depends on what you like most.

Directions:
1. Place the cashews in a bowl of water and soak for about 3 hours
2. Do the same with the sun-dried tomatoes - soak for a few hours
3. Place the fresh tomatoes at the bottom of your blender. Blend for a few seconds. Then add the nuts and half of the herbs. Blend until mixed. Now open the small top lid of the blender, add the sun-dried tomatoes one by one while blending at a low speed. When it looks like a think paste, it is done.
4. Next you cut off the top of the bell peppers and stuff them with the yummy cashew-tomato paste. Then decorate with some more herbs.
If you want you can warm them up in the oven, for about 15 minutes at 300 F / 150 C. But if you want to eat them cold, it's perfectly OK! That's how me and Benji always have them :)
Bell peppers are full of antioxidants and vitamin C. And tomatoes full of lycopene and potassium. Sun-dried tomatoes a good source of protein, and cashews are full of magnesium! A perfect combination!
On this page you find more great recipes:
Nutrition for Kids - Healthy Vegetarian Meals for Kids
When thinking about healthy meals for kids, how about soups?
They are practical because you can put all kinds of good stuff in them. I know a mom who adds some honey to her soups because her kids seem to like them better that way :)

Coconut and Root Vegetable Soup
Cut the vegetables into pieces and boil with the salt for about 10 minutes. Add the lentils. Let it all cook for another 10 minutes. At the end add the vegetable broth and ginger.
Use an immersion blender to puree the whole thing. Or let the soup cool a little and then blend it.
Add the coconut milk, pepper, coriander and garlic (finely chopped).
Let the soup stay on the stove on low heat for a while.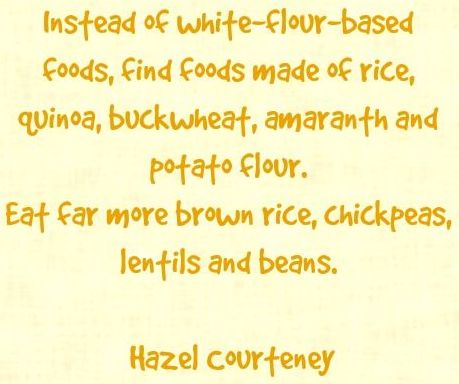 Did you know that wheat bread is not always that good for us? Even if it's whole grain! And that is usually something families tend to eat a lot of.
Kids have it with them to school, sandwiches as snacks and often in the morning or evening too... But too much can affect concentration so be careful.
Wheat also dries out our gut and that leads to constipation.
Some kids even get painful tummy aches when they eat too much pasta, bread, buns or cinnamon rolls.
On this page I write more about good nutrition for kids.

Here is an alternative:
Gluten Free and Dairy Free Bread
(click on the recipe to see better)
By the way, did you ever want to make your own pesto?
I did!
And I finally found an easy one.
It's by Noora Shingler, a Finnish author and mother.
So another one of those healthy meals for kids
could be home made pesto with either kelp noodles or whole grain rice noodles!
With some vegetable sticks on the side, this makes a balanced dinner meal!
Tip: you could use parsley instead of arugula, some kids like that better :)

Healthy Pesto
You will need:

Baby spinach and arugula: about 2 cups each
1/2 cup or 1.5 dl olive oil
1/4 cup or 1 dl pine kernels
The juice of 1 lemon
About 1/4 cup or 1-2 dl cold water, or a little bit more
Some pink Himalayan salt

Mix everything in a food processor. Add water until the mixture has a consistency you are satisfied with. Add salt. That's it!
By the way... would you like to see approximately what the moms who come to me for help feed their children?
Here: Healthy Diet for Kids - Eating Plan Example

This was so great, I had to share, it's my dream:
Thanks for visiting this healthy meals for kids page. Hope you found it useful. If you want to learn more about super healthy food for kids, visit this page.
Or check out some lifestyle info here: What's healthy for kids and what's not?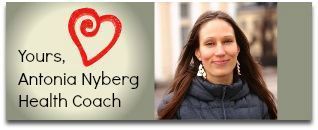 By the way, my website may earn affiliate commission when you go to a vendor through a link on my website. That way I get a little profit but you won't be paying any more than you usually would. All it does it help antonianyberg.com stay here and it helps me keep spreading my nutrition knowledge.

Does your little one have a favorite food? Or a favorite dish? Please share in the comment section above!

Related Topics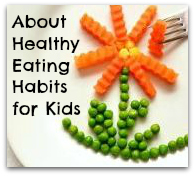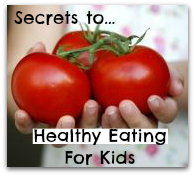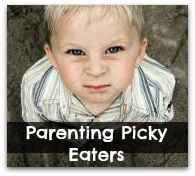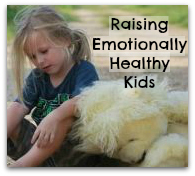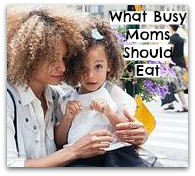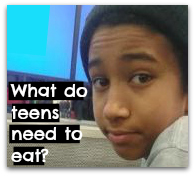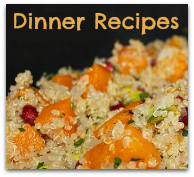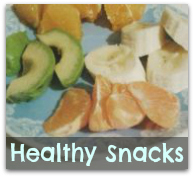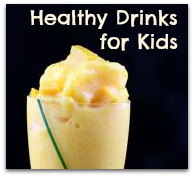 Nutrition for Kids - antonianyberg.com

› Healthy Meals for Kids